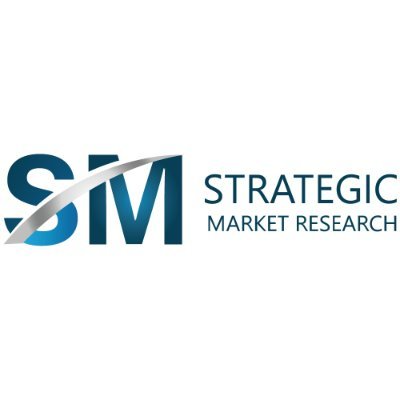 Enteral feeding is the practice of administering fully nutritious food through a feeding tube directly into a patient's stomach or intestines. As per the National Library of Medicine, patients who receive a percutaneous feeding tube have a mortality risk of roughly (18–24%) for the first 30 days and nearly (50–63%) for the first year. Nearly 70% of the patients who survived did not exhibit any signs of improvement in their nutritional status.
The global enteral feeding tube market was worth $3.48 billion in 2021 and will reach $6.088 billion by 2030, at a CAGR of 6.38% throughout the forecast period 2021-2030.
The Global Market Impact of COVID-19:
The unexpected outbreak of the COVID-19 pandemic boosted the global enteral feeding devices market. Because of the pandemic, the global demand for eternal feeding devices has increased in order to provide nutritional support to patients who were critically ill as a result of COVID-19. In addition, an increase in demand for enteral feeding devices for home care purposes, including a significant shift from parenteral to enteral feeding, is stimulating overall market growth despite these difficult circumstances.
Key market drivers
 Factors fueling the expansion of this market are the rising incidence of chronic diseases like diabetes, cancer, and gastrointestinal illnesses. The National Health Council estimates that nearly 133 million Americans suffer from incurable chronic diseases or 40% of the population. Nearly 8% of children between the ages of 5 and 17 have at least one chronic illness or disability, and nearly 50% of adults have one or more chronic conditions.
In addition to the rising prevalence of chronic diseases, the ageing of the population, the rise in preterm births, the preference for enteral feeding over parenteral feeding, increased awareness of enteral nutrition, and the expansion of healthcare facilities around the world are all driving the market's overall growth at a rapid rate.
Furthermore, the increased use of various types of feeding tubes such as Orogastric tubes, Nasogastric tubes, Nasoenteric tubes, Nasojejunal tubes, Jejunostomy tubes, Percutaneous endoscopic gastrostomy tube insertion, Skin level tubes, Radiologically inserted gastrostomy tubes, Percutaneous endoscopic gastrostomy tubes, and so on is stimulating the overall market growth.
In addition to the growing use of feeding tubes, improvements in the medical tourism industry (with a CAGR of 21.235%) and a significant improvement in the G-tube insertion, stomach tube insertion, AMT Mini One Enteral Extension Set, IV pouch, and irrigation kits, stomach tubes, enteral nutrition formulas, CO2 detectors, and enteral syringes are significantly accelerating the process of market improvement over the projected period.
Market restraints
The rising number of medication and feeding errors, as well as an increase in the number of critical illnesses, GI dysfunction, neurological or movement disorders, aspiration, refeeding syndrome, nausea and vomiting, skin irritation, diarrhea, tube dislodgement, and tube blockage, are all negatively affecting the global market growth.
Key opportunity
Owing to its high-quality and diverse healthcare markets, rising prevalence of R&D initiatives for developing new feeding technologies, the ongoing rise in chronic disorders and infectious diseases, etc., the APAC region will offer growth opportunities in the future. Additionally, more affordable feeding device production will entice future-wise enteral feeding device investment in this region from the major market players.
Regional analysis
With a market share of over 90.8% in North America as of 2021, the U.S. dominates the region and is anticipated to continue expanding rapidly throughout the forecast period.
Increased prevalence of chronic illnesses, high acceptance of enteral feeding devices in home care settings, the availability of numerous well-equipped hospitals, and the steady shift from parenteral to enteral nutrition devices are the main factors propelling the market for enteral feeding devices.
According to the most recent data from the American Cancer Society, there will be approximately 26,380 cases of stomach cancer in the U.S. in 2022. Men (15,900) and women (10,480) This type of cancer claimed the lives of approximately 11,090 people (6,690 men and 4,400 women). Because patients with stomach cancer require enteral nutrition, data indicate that the demand for enteral feeding systems will increase soon.
Key players
Cook Group, Abbott Laboratories, Cardinal Health, Inc., Boston Scientific Corporation, CONMED Corporation, Amsino International Inc., Applied Medical Technology, Inc., Becton, Dickinson and Company, B. Braun Melsungen AG, Fresenius SE & Co. KGaA, Moog, Inc., Vygon S.A, Dynarex Corporation, and Medela AG are among the major players in the global enteral feeding devices market.