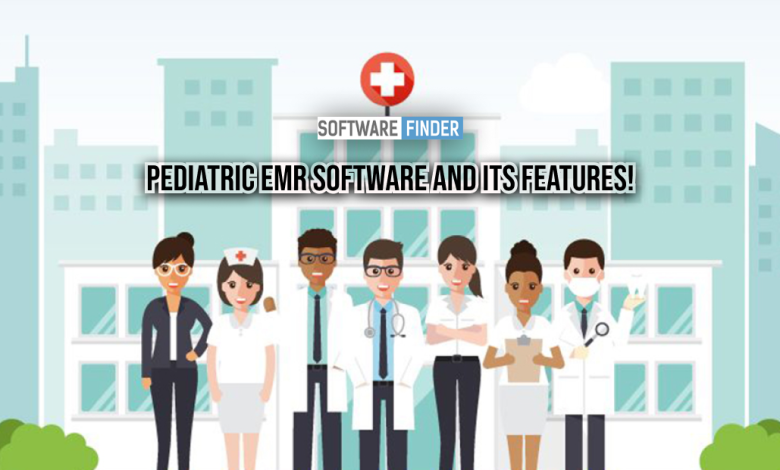 WRS Health developed Pediatrics Cloud, a medical software. It is designed to meet the needs and expectations of pediatricians. It allows all aspects of medical practice to be integrated into one cloud-based platform. This pediatric EMR also allows users to schedule appointments and manage revenue cycles.
There are templates and notes already built into the system that can be used for many purposes including first-patient visits. Users also get templates to save time while arranging.
Infant checkups

Checkups for children

Adolescent checkups

Follow-up patient visits
Built-in alerts can help detect potential drug interactions that could be dangerous. It allows pediatric clinics the ability to provide high-quality care. The software also connects healthcare practitioners to immunization registry sites in a matter of seconds. All functions in this pediatric EMR are designed to increase productivity and revenue.
Key Features of Pediatrics Cloud Software:
Additional features of Pediatrics Cloud include detailed clinical information for easy charting and many other useful features. The cloud also provides integrated medical billing and growth charts to meet users' specific financial needs. A pediatric EMR review also highlights the ease of telehealth. They can also use dosage calculators to determine the patient's height and weight in order to prescribe medications.
If you are looking for the perfect EMR software for your pediatric practice, you should consider a few things. For example, you should look for software that can help you easily compute drug doses, integrate with a practice management system, and track visits. These features will ensure you are able to run your business smoothly.
Well-child visit tracking:
Well-child visits play a huge part in maintaining a child's health. They provide an opportunity for physicians and parents to develop a relationship with a child. It also offers a chance to prevent diseases.
The importance of well-child visits is highlighted by the American Academy of Pediatrics, which recommends regular well-child visits for children. These visits include developmental milestones and age-based transitions, risk factor screening, and screening for developmental disorders.
Although pediatricians may not have a problem tracking well-child visits, finding an EHR that does so can be challenging. Most EHRs do not support well-child visit tracking, and most are not fully equipped to meet pediatrics' specific needs.
A pediatric-specific EHR, on the other hand, should support well-child visit tracking, along with other practice-specific features, to optimize efficiency. Moreover, it should include customizable workflows and templates designed for pediatricians.
Additionally, pediatric-specific EHR systems should also help reduce documentation errors and miscommunications. For example, they should enable weight-based medicine dosing and immunization management.
Ability to compute drug doses:
Pediatric EMR software is an electronic medical record for kids. It contains a wide variety of features, including well-child visit tracking, immunization management, reporting for school physical forms, and preterm charts. Choosing an EMR can help you streamline your workflow and achieve operational efficiencies. Using an EMR also means less time wasted completing charts, writing refills, and making sure charges are captured correctly.
The best pediatric EMR software will feature customizable workflows designed specifically for your pediatric practice. Ideally, your EMR will contain features that make the most of your unique practice, like pediatric immunization tracking, as well as other features that are important to your pediatricians. A pediatric EMR will also be able to integrate with state immunization registries to ensure that all of your patients' information is up to date.
For instance, your pediatric EMR software should incorporate a method to record the patient's body weight into its prescribing module. While this might seem trivial, it is an important factor in determining the correct dosage for a given drug.
Integration with the practice management system:
Pediatric EMR software is an important tool for pediatric practices. It helps to reduce the time spent on documenting patients, improves patient care, and allows physicians to make the best decisions.
InSync's pediatric EMR is a fully integrated solution that simplifies charting. It includes an intelligent management system, which streamlines office processes.
It features an extensive library of templates, including age-specific development screening, order sets, and periodic well-visit notes. This helps to create structured documentation for sick visits and ensures compliance with mandatory standards.
A growing number of vendors are offering tablet PC EMRs for pediatricians. These systems have an intuitive interface that looks like a web browser, making them easy to use. They also save physicians from having to pay monthly hosting fees.
Choosing the right system depends on the needs of the practice. Some doctors prefer cloud-based systems, while others want an on-site solution.
EMR software is an important tool to charge for services rendered and communicate with insurance companies. It can also help the dentist treat patients more efficiently.
Cloud-based EMR software:
Pediatric EMR software is designed to address the unique challenges faced by pediatric practices. For instance, they deal with a large number of patients, have to manage efficient patient encounters, and handle increased privacy concerns. A system can help them do all of these tasks while also reducing their administrative burden.
Besides, pediatric EMR software can reduce the time doctors spend explaining treatment options to patients. It can even improve their financial stability by making their practice run more smoothly.
Pediatrics EMR software should be able to provide accurate reports and allow easy access to patient records. It should also have the ability to easily import and export data. Ideally, the software should include a patient portal, which allows families to view and print medical information, request referrals, and receive medication refills.
The pediatric EMR software should also have features that support the needs of smaller practices. This can include customized workflow, pre-defined HEIDS immunization compliance, and integration with state immunization registries.