Fashion
Life Style
Top Squid Game Halloween Costumes to Buy!
Official Squid Game Merchandise Store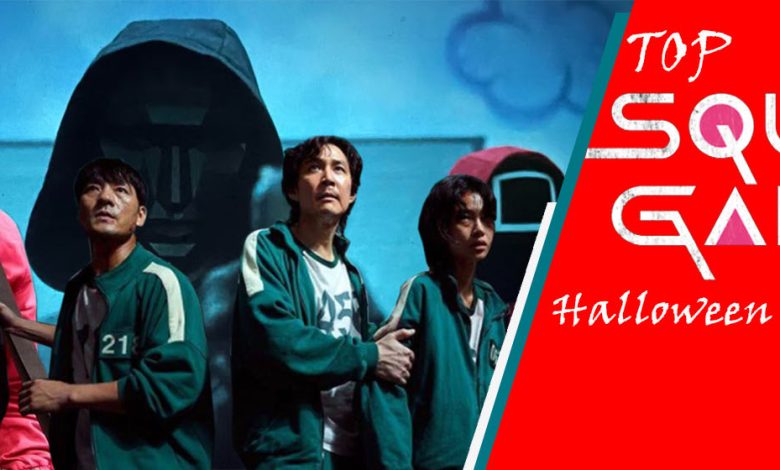 One of the hot topics of today's world is; Squid Game Halloween Costumes, and it is no more a secret why. A Korean director created the series for Netflix after Studios turned it down, and we all know how huge a hit it became.
The story revolves around a series of deadly children's games that puts the participants in a DO OR Die situation. And as all participants are financially depressed, there is no option for them to put their efforts from head to toe. However, the popularity of the game, especially the participants' characters, has convinced people all over the globe not only to like them but embrace them this Halloween. This article will investigate some costumes you can consider for your next outfit. So without any further due, let's jump into the discussion.
Squid Game Halloween Costumes you must get!
You are a die-heart squid games fan. But you are a good guy as well. What is a better way to embrace these feelings by wearing the participants' costumes? So grab the pair of your favorite white sneakers, place an order for this t-shirt with your favorite number upon it, and you are all ready to rock the party.
The best part about this costume is that you can embrace both: The positive and negative personalities with the help of numbers being displayed on the front; for instance, if you are that innocent guy who gives the benefits of trust to everyone, you can go for Ali's 199 shirts. Or you can go for the 001 numbered shirt if you are a bit of a secretive individual.
2. The VIPs
Whether it is a game or real life, everyone wants to be a VIP. So why not get on with this glam look? Get yourself one of the VIP masks, wear it with the best 3-piece suit you have, and voila, your simple yet attractive costume is ready.
3. The Guards
Workers in the games wore pink jumpsuits that looked quite similar to the participants' outfits. They were guards, called the pink soldiers, who used to manage and enforce rules on the participants on behalf of the front men. This "Squid Game Guard Costumes with Circle Mask" can be a perfect match for you if you obtain some bossy skills and want people to obey you.
The outfit will also suit you if you own a friend's army planning to attend the same Halloween party; one great idea is to portray the Pink Army over there. And we rest assured of the "Best Group Costume" award with ease.
The bottom line
In a nutshell,  squid game Halloween costumes gained immense popularity right after its launch. The content above will let you walk through some adorable yet significant outfits you can consider for this event.
There are many options for purchasing these apparel online. Yet we would suggest going for Squid Game Official Merchandise. The site is known for providing good quality products within a nominal price range and obtaining a wide variety of apparel, including the abovementioned products… So Grab Now!