TV
Get Free Movies and Music From Your Local Library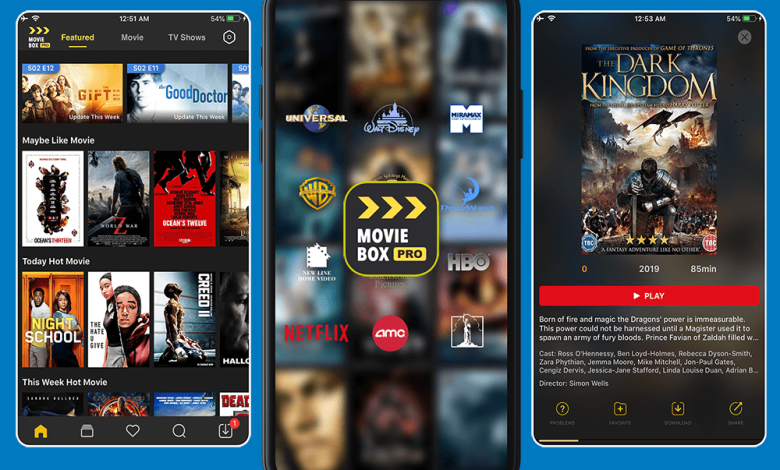 You can access much more than just books and periodicals at a public library nowadays. You might be able to access free and authorized streaming media using your library card.
While there are many websites and applications that broadcast free movies and music, the majority of these services rely on advertising to support themselves. However, the services mentioned in this article are accessible through free public libraries and—more importantly—are ad-free.
Stream Entertainment From Your Local Library
If you have a library card from one of the partnering institutions, it is often simple to register for these services. Just go to the website or app for your library. Find digital resources, then click on the link to the service you desire.
Typically, to use these websites or applications, you must first identify your library before entering your library card number. You might be prompted to establish your password on some platforms. For example, if you are using Alkaicer TV Apk, you need your library card number to access the content.
You can frequently stack library cards on the bigger sites to get a higher streaming or download cap. Depending on the level of subscription at your library, these restrictions change. Public libraries typically use the same budget as the physical books, CDs, and DVDs in their collection to purchase digital rights on behalf of their users.
Visit a neighborhood branch of your public library to obtain a library card if you don't already have one. In some libraries, you can also apply for a library card online. Despite the fact that we've included links to these services below, you might need to access them via the URL supplied by your library in order to access all of the information they have to offer.
Freegal Music
Through Freegal Music, music lovers can legally download and save music and music videos. If your library has a Freegal subscription, that is. Digital rights management (DRM) restrictions are absent from the music downloads, and you are allowed to use them for non-commercial purposes.
Ad-free music streaming is also available through Freegal Music. Depending on the subscription of your library, the amount of streaming and downloading you can perform can be limited.
If your library allows downloads, you can store these tracks for good in the music library on your computer or phone for limitless offline listening. You can stream or download music videos in addition to music files. If you opt to download a music video, your weekly allotment of downloads is reduced by two.
Additionally, Freegal offers whole albums and specially selected playlists for other pursuits like exercise. It is set up so that you can browse to discover new music or search the catalog for your favorite songs and performers.
Around 15 million tracks and over 40,000 music videos, many of which are from Sony Music's collection, are said to be included in Freegal's repertoire. Weekly additions and deletions of new music from the platform result in rapid changes to the collection.
Freegal provides an online app in addition to downloads via the Kindle Store, Google Play Store, and Apple App Store.
Hoopla
If you enjoy reading eBooks and listening to audiobooks, you may already be aware of Hoopla as a resource for free books, comic books, and audiobooks. However, Hoopla isn't only for readers; it also allows you to watch movies, TV episodes, and music.
The Hoopla app also makes it simple to switch between kid and adult mode, which is helpful if you ever let a youngster use your phone or tablet to view a film you got from Hoopla.
You can borrow a "BingePass," which counts as one borrowed item, in addition to Hoopla's internal content library. BingePasses provide users seven days of free access to a partner's content, such as CuriosityStream or the Great Courses. A BingePass differs from a free trial in that you are permitted to borrow the same BingePass many times. Therefore, you can check out a BingePass for CuriosityStream or Great Courses whenever you feel like binge-watching documentaries.
The Google Play Store, Apple App Store, and Kindle Store all carry Hoopla's applications. Additionally, Roku, Fire TV, Android TV, Apple TV, and Chromecast devices all support Hoopla's streaming channels.
Kanopy
One of the most popular library streaming services is Kanopy. It is presently accessible in 4,000 libraries across 200 nations. You can stream movies, documentaries, kids' shows, and other TV shows with Kanopy. The movies include a mixture of indie, foreign, and classics that have recently won awards.
The quantity of programs you can access each month while streaming with Kanopy is determined by the "play credits" you have available. Since each streaming program's rights are purchased by your library, most libraries grant each user a set number of play credits each month.
A certain amount of media, such as videos from Kanopy Kids, Great Courses, and other channels, can be seen without using any of your payment cards. Your Kanopy dashboard's main page includes a list of all credit-free programs that are accessible.
The kid-friendly version, geared at kids between the ages of 2 and 8, is called Kanopy Kids. Sesame Street and other instructional programs are included. You must switch between Kanopy and Kanopy Kids in the app in order to access it.
One Kanopy account can be used to link several library cards, allowing you to accrue the play credits allotted for each library.
The Google Play Store, the Apple App Store, and the Kindle App Store all offer Kanopy for purchase. Additionally, it supports Telstra TV, Apple TV, Fire TV, Android TV, Samsung Smart TV, Roku, and Chromecast streaming channels.
Conclusion
You can still save money by using your library account to access free movies and music. Even if the streaming services provided by your public library are unlikely to replace your Netflix or Disney+ membership.
And if your local library doesn't have anything worth watching, there are a tonne of other free, ad-supported streaming options accessible.
Also read: